Devinci has a cool, new family team member on board! Young and talented Keegan Wright, a native of Rotorua New Zealand, will be taking over the national DH and Enduro series on the Wilson and the Spartan.Keegan has the right personality to delight Devinci.

His contagious passion for the bike is obvious, but even more, we feel he ardently loves his sport, even among the elite. Keegan began to ride the bike at age eight and, even today, the fun of riding is what keeps him motivated.
Félix Gauthier, Devinci President: "Supporting this type of athlete is exciting, because they bring out the best in the sport. As a manufacturer, this is the best type of inspiration you can ever find. Because beyond races and professional performance, the important thing is to have fun on your bike, and that applies to everyone!"
For Keegan, the association with Devinci is doubly interesting since both his bikes have already several titles under their belts. He's also stoked about riding the new, rad Spartan that Damien Oton rode to victory on the last race of the EWS in Finale last September.
"I am so up and excited to be riding Devinci bikes in New Zealand. These bikes are so powerful, dynamic, and versatile—NZ is a match made in heaven for Devinci! It's really awesome: top bikes, a great brand, new partners. It'll be so cool!"—Keegan Wright
Supporting Keegan wouldn't be possible without the support of our New Zealand partner, ADU Industries. For Director Duncan Hancock: "It's tremendous to be associated with a prestige brand and long-time partner like Devinci. With Keegan Wright as an athlete, it will be just amazing! He's a shredder who rides really hard—perfect for Devinci bikes. Really a perfect match! It's a very interesting time for Keegan, Devinci and us!"
---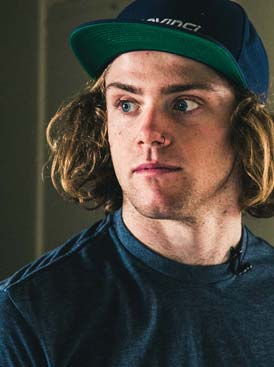 Keegan's 2016/17 Results
1st –
NZ DH Series Round 2 – Napier
1st –
NZ DH National Series Overall
2nd –
Dodzy Memorial Enduro
2nd –
Oceania Downhill Championship
1st –
NZ Elite DH National Championship
2nd–
December 2016 2W Enduro
1st –
Crankworx Rotorua pump track challenge
1st –
New Zealand downhill national series
1st–
Gravity Enduro Series
1st –
Feb 2017 2W Enduro
Everything you should know about Keegan