It's no coincidence if Finale is Damien Oton's favourite destination. This is exactly the type of challenging and rough terrain where he excels – a real tough Enduro that he just soaks up! The highly physical stage included dry and dusty tracks, which corresponded exactly to Damien's style.

The Catalan eagle literally soared above and over the trails. From the very first day, he won the first and third stage, which made him the uncontested leader of Day 1.

Théo Galy had a more difficult start with a nasty fall in the 1st stage, and mortgaged his first day out. The breath and vital energy were missing from this recent, young father. Perhaps, the short nights of taking care of his newborn child caught up with the rider!
On the 2nd day of the race, with 4 stages in sight, Damien had his distinctive form, but even more, he had the determined attitude he needed. It was a beautiful day, he was happy and in top shape, and addressed the day with the unflexing purpose of giving it his all. Yes, and he kept smiling no matter what...

All their efforts were rewarded! Damien was smooth and efficient, and in full control of his new Spartan. Good results followed one-by-one throughout the race, his worst result being 7th on stage 5.

Theo felt much better on the 2nd day and saw improved results. He managed to finish the race in the Top 30 (28th position). This performance placed him in 14th position in the overall title rankings of the 2017 Enduro World Series (EWS).
Damien won the last round of Finale Ligure. This was his second victory, the other being in 2014 in La Thuile. It's very obvious that the Catalan Eagle feels tremendous in Italy! With this excellent result, he wins 5th place in the overall title rankings of the 2017 Enduro World Series (EWS)!

Finally, Rachel Pageau, a young Québec rider who joined the team for this round finished 20th in the women's division. Her super effort now gives extra points to Devinci Global Racing, named Team of the Day!
Bastien Major, Team Manager, was absolutely delighted: ''What a great season finishing off on an excellent note. It was nice to see Damien full of confidence and able to keep his lead throughout this long and tough race. I'm proud of our team for this memorable weekend. Finishing the season with the title of 'Team of the Day', it could not be better!''
''It's great to reconnect with victory. Finale has always been the big race of the year and it's amazing to come out a winner of this event. Family and friends were present, and this probably gave me a little boost of energy. Well, I truly wanted to do well in front of them. The team worked hard and we won Team of the Day – that's super! 2017 has now ended, and it's time to spend a little time with the family and to again begin prepping for 2018 in top shape and with much confidence!''
- Damien Oton
---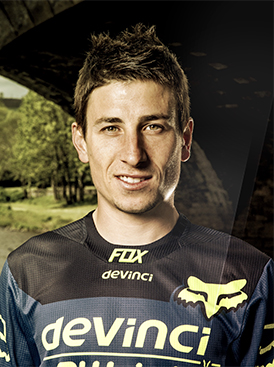 Damien Oton
Category | Men
Stage 1 17:59.77(1st)
Stage 2 06:44.16(4th)
Stage 3 05:34.03(1st)
Stage 4 03:47.22(4th)
Stage 5 04:49.27(7th)
Stage 6 05:57.43(2th)
Stage 7 04:19.29(4th)
Final 49:11.17(1st)
Théo Galy
Category | Men
Stage 1 19:21.48(50th)
Stage 2 06:58.40(23rd)
Stage 3 05:57.76(61th)
Stage 4 03:52.70(17th)
Stage 5 04:51.85(13th)
Stage 6 06:09.60(13th)
Stage 7 04:28.25(27th)
Final 51:40.04(28th)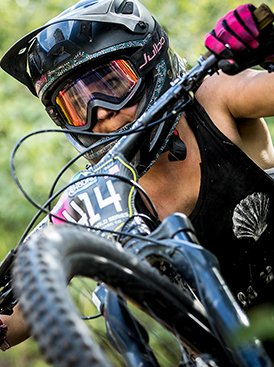 Rachel Pageau
Category | Women
Stage 1 24:37.74(18th)
Stage 2 09:28.41(22th)
Stage 3 07:10.25(20th)
Stage 4 05:10.12(23th)
Stage 5 06:20.88(19th)
Stage 6 07:57.36(22th)
Stage 7 05:56.53(25th)
Final 1:06:41.29(20th)